Cauliflower Mash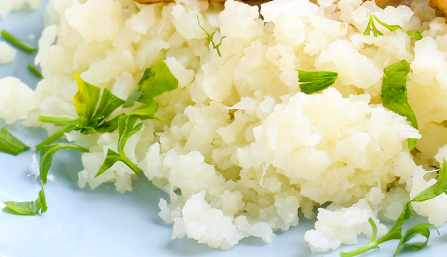 Makes: 4 to 6 servings

Total Time:
Ingredients:
2 large potatoes, peeled and cubed
2 cups fresh cauliflower florets, washed
1 clove garlic
1 Tbsp. butter
1/4 cup low fat milk
Salt and pepper to taste
Directions:
Place potatoes, cauliflower, and garlic in a large pot of cold water. Bring to a boil. Turn heat to medium, and simmer until potatoes are tender. Drain. Add butter, milk, salt, and pepper; whip with a hand mixer, or mash with a potato masher. Garnish with parsley.