Crispy Baked Chicken Fingers with Ranch Dip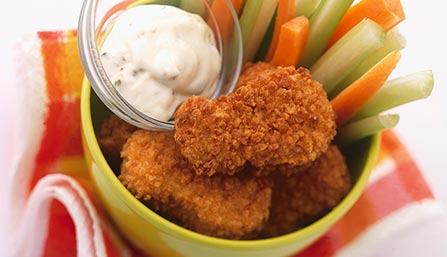 Makes: 8

Total Time:
Ingredients:
1/2 8 fl oz bottle / 1/2 cup PediaSure® Grow and Gain Vanilla
2 large eggs
4 chicken breasts
1 cup panko crumbs
1/2 cup all-purpose flour
1/2 tsp. salt
1/2 tsp. pepper
Ranch Dip:
1/2 8 fl oz bottle / 1/2 cup PediaSure® Grow and Gain Vanilla
1/2 cup cottage cheese
1/2 cup sour cream
1/2 tsp. each dried chives, dried parsley, dried dill, and garlic powder
1/4 tsp. each onion powder, salt, and ground black pepper
Directions:
Preheat oven to 450° F.
Pour ½ cup flour into a small bowl (to be used in step 1a below). In a bowl, whisk together PediaSure Grow and Gain Vanilla and eggs (To be used in step 1b below). In a separate bowl, combine remaining flour, panko crumbs, salt and pepper (To be used in step 1c below).
Using a meat mallet, flatten each chicken breast to approximately ¼-inch thick and cut into 2-inch strips.
Bread chicken as follows:
1a Dip chicken in flour
1b Dip into PediaSure Grow & Gain Vanilla
1c Dip in breadcrumb mixture, turning to coat
Place chicken strips on a baking sheet and bake for 20 minutes or until cooked through and golden brown. While chicken is cooking, combine all ingredients for the ranch dip in a food processor and blend until smooth. Cover and refrigerate until ready to eat.
Tips:
Be prepared: make mixtures of your favorite herbs and spices in advance
Serve leftover dip with veggies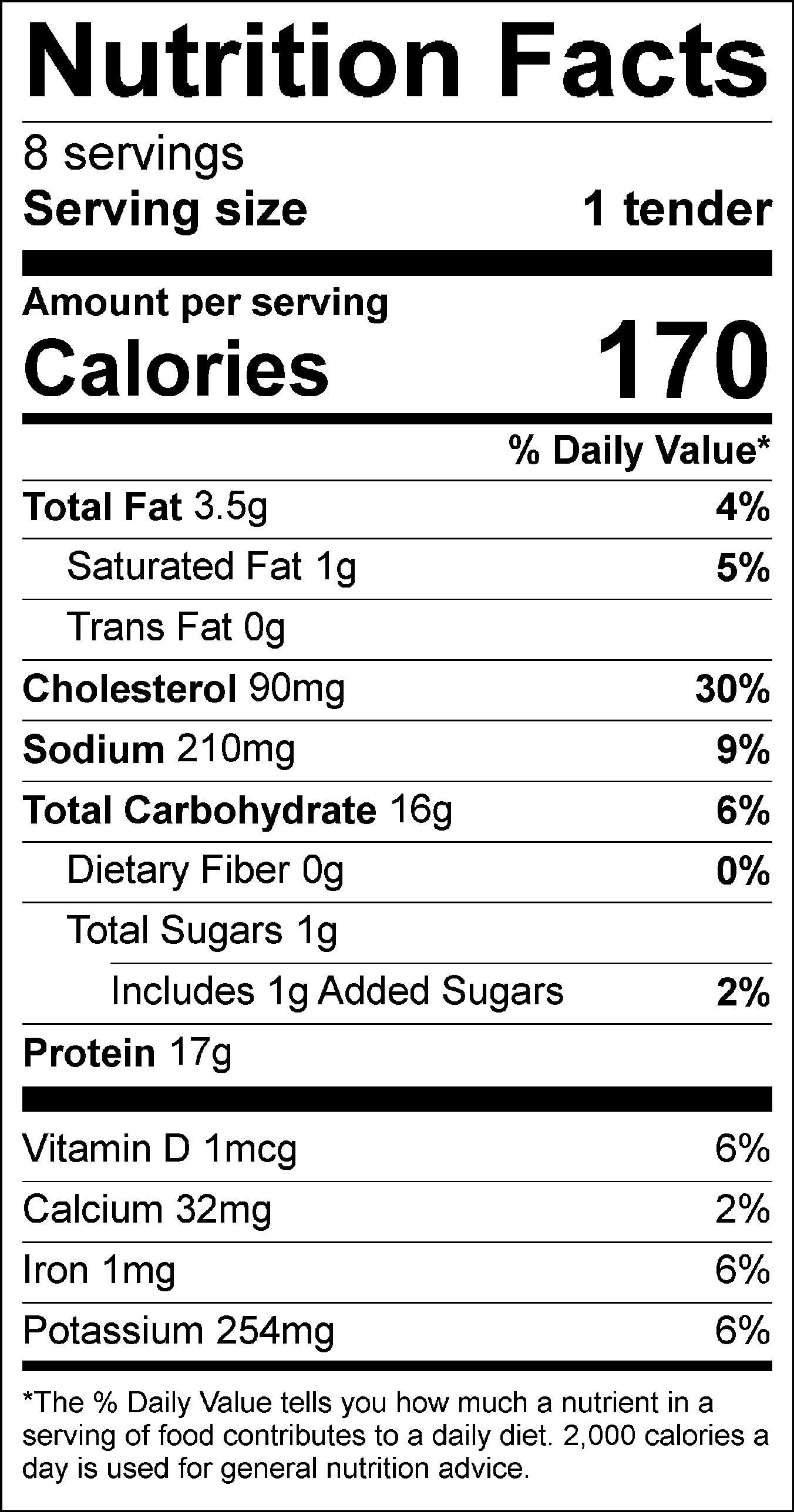 Can be made with:
PediaSure Grow & Gain Vanilla