Sweet Baby Carrots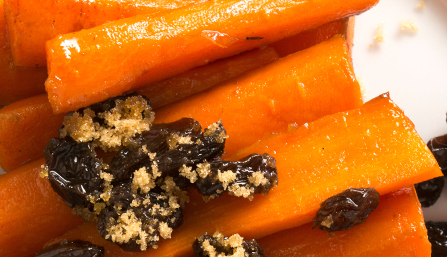 Makes: 4 servings

Total Time:
Ingredients:
1 (16 oz) package baby carrots
1/2 cup butter
3 Tbsp. honey
1/2 cup brown sugar (optional)
1/2 cup raisins (optional)
Directions:
Place the carrots into a large pot and cover with salted water. Bring to a boil over high heat until tender, about 15 minutes. Drain and allow to steam-dry for 1 or 2 minutes. Return the pot to the stove; reduce heat to medium-low. Melt the butter in the pot. Stir in the honey and brown sugar. Add the carrots and stir until evenly coated. Cook another 5 minutes. Garnish with raisins and brown sugar if desired.