Apple-Cranberry Stuffing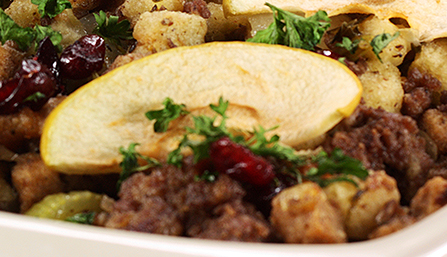 Makes: 2 servings

Total Time:
Ingredients:
1 scoop PediaSure SideKicks® Fruit & Veggie Smoothie Mix
1 cup packaged seasoned stuffing mix
2 Tbsp. chopped apples
1 Tbsp. dried cranberries
1/2 cup water
Directions:
Combine all ingredients with PediaSure SideKicks Fruit & Veggie Smoothie Mix in a microwave-safe bowl and stir until the water is absorbed. Cover the bowl and microwave on high for 2 ½ to 3 minutes. Remove the bowl from microwave and allow the mixture to rest for 1 minute. Remove cover and fluff the stuffing with a fork. Serve the stuffing with roasted chicken, turkey, or grilled pork chops.
Can be made with:
PediaSure SideKicks Fruit & Veggie Smoothie Mix